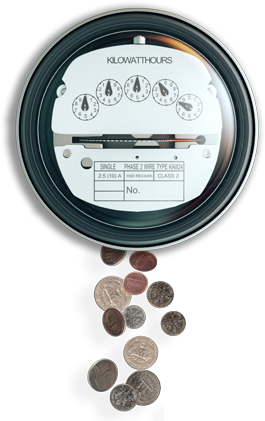 If you live in a deregulated energy market, you know managing your energy choice can be a hassle. AutoPilot removes this stress and handles your electricity supplier switching for you, working to help save you money compared to your utility on an annual basis. Plus, we make sure 50% of your usage is renewable—for no extra cost! It's the same electricity, same power lines, on the same utility bill, but greener, and at a lower cost.*
How does
it all work?
AutoPilot is a service we are able to offer because of our sister company, Utiliz. Boasting a 25% customer referral rate, Utiliz is the innovative technology platform and licensed energy broker behind our service.

You can choose your energy supplier.
In many states, you don't have to buy your electricity from your local utility company. There are other options that can save you money while you still have your utility deliver it and maintain your lines! That's where AutoPilot comes in. We keep track of your personal renewal dates, track the markets daily and know where the savings are.

Send us your bill and wait for great news.
Enrollment couldn't be easier. It's as simple as sending your bill to us. You can screenshot it, download a PDF, or mail us a paper copy to complete your enrollment. Once you're signed up, we'll take care of the rest. We'll shop your rates and manage each renewal. Plus, we'll send you monthly updates with your plan details and lifetime savings.

One choice. Set it and forget it.
If you're like most customers, you don't have time to research the energy market, select a supplier, select your plan, and then continually watch to see if you should renew or switch again. Fortunately, you don't have to! AutoPilot is like a financial manager for your energy—we work for you and make sure you are always on a good plan.

Make a greener choice. Without breaking the bank.
When you sign up for AutoPilot, we'll automatically offset 50% of your usage with green energy—included in your low, monthly subscription fee. We purchase Renewable Energy Certificates on behalf of our customers to ensure you're making a positive impact just by making one simple choice. With AutoPilot, you get savings AND responsibility.
AUTOPILOT CUSTOMER REFERRAL PROGRAM

Like AutoPilot? Tell your friends. They'll get a free month when you do. Plus, for every referral who joins, you get a free month too!
Email a friend
AutoPilot is smart technology with a relentless customer focus.
We work for you. Our system acts like the smartest retail energy customer in the market, but with the benefits of scale by being with tens of thousands of other customers.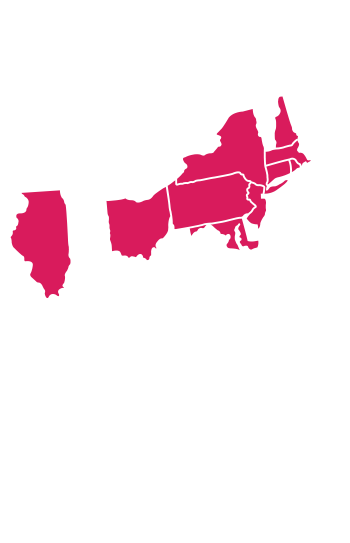 Exclusive offer to:
Connecticut
Illinois
Maryland
Massachusetts
New Jersey
New York
New Hampshire
Ohio
Pennsylvania
Rhode Island
Enroll now and benefit from significant buying power!
Hey customers in CT, IL, MA, MD, NJ, NH, NY, OH, PA and RI… don't miss the chance to enroll and be part of a growing community of customers who want to lower their energy bills. We'll negotiate for you and you benefit from being with many others.
Enroll now!
SEE YOUR ESTIMATED ELECTRICITY COST & SAVINGS
Sit back, relax, and enjoy the savings.
Most customers pay an average of just
$4.99/month
on our residential "Medium Home" plan
VIEW ALL PLANS!


Automatic-switching
platform.


Automatic savings,
year after year


50% renewable
energy included


Phone, email
and chat support
Flexible, usage-based pricing for any home or business.
| RESIDENTIAL | Annual Usage | Target Annual Savings | Monthly Price |
| --- | --- | --- | --- |
| X-Small Home | 2,500 - 5,000 kWh | Hassle of finding an energy supplier removed | $2.99 / mo. |
| Small Home | 5,001 - 10,000 kWh | Up to $125/year | $3.99 / mo. |
| Medium Home | 10,001 - 15,000 kWh | $125-188/year | $4.99 / mo. |
| Large Home | 15,001 - 25,000 kWh | $188-312/year | $6.99 / mo. |
| X-Large Home | 25,001 - 35,000 kWh | $313-438/year | $8.99 / mo. |
| COMMERCIAL | Annual Usage | Est. Annual savings | Monthly Price |
| --- | --- | --- | --- |
| Extra Small Business | 35,001-75,000 kWh | $438-938/year | $11.99 / mo. |
| Small Business | 75,001-125,000 kWh | $939-1,562/year | $24.99 / mo. |
| Medium Business | 125,001-175,000 kWh | $1,563-2,188/year | $39.99 / mo. |
| Large Business | 175,001-250,000 kWh | $2,188-3,125/year | $49.99 / mo. |
| Custom Business | More than 250,000 kWh | Contact us | Contact us |
FREQUENTLY ASKED QUESTIONS
NOT QUITE READY FOR COMMITMENT? THAT'S OKAY.

Get product updates, promotions, stories of changing lives, and lots more!